Impeccable Bathroom Plumbing in Greer SC & Surrounding Areas
Though many homeowners think they have the do-it-yourself know-how to take on a bathroom plumbing issue or remodel, this is not always the case. Some jobs are just too big for the average person. When you just don't have the finesse to take on such a daunting task, reach out to the pros at Superior Plumbing Services and we are happy to help!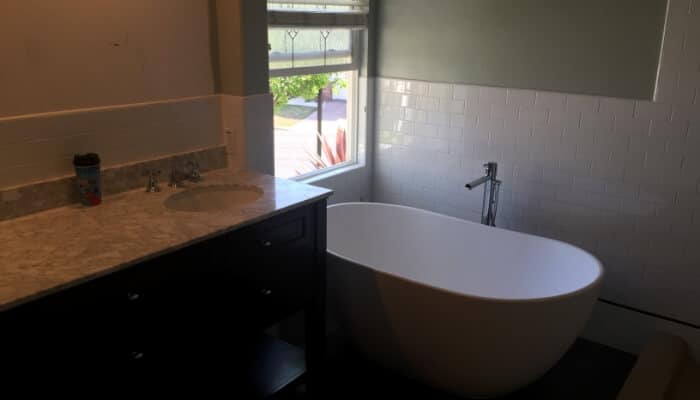 Our Bathroom Plumbing Services
As licensed and highly trained plumbers, our team can help you with issues such as:
Bathroom Design and Remodeling

Sinks, Faucets and Toilets

Showers and Bathtubs

Plumbing Upgrades

And More!
Bathroom Plumbing Problems
Perhaps you are looking at the other side of the coin and are having a problem with your fixtures or the plumbing in your bathroom. We can assist you with those issues as well. We can:
Pull and replace toilets.

Repair and unclog drains.

Fix leaky faucets.

Remove clogs.

Fix water pressure problems.

And More!
We offer a variety of solutions for all these situations and more. We snake drains, hydro-jet sewer lines, employ camera inspections and detect leaks. Our plumbers will stop at nothing to get your bathroom back up and running smoothly again.
The Superior Choice Is The Best Choice
When you choose Superior Plumbing Services for your bathroom plumbing, you are making the best choice for your family. Your bathroom should be your oasis. A place for you to wash the cares of the world away or clean the little toes of your precious babies. Our work is unparalleled and will put the sweet back in your en suite.
If you're dealing with a hairy situation in the shower or want a new throne to perch upon, call Superior Plumbing Services today at 864-438-0599 .