Professional and Detailed Kitchen Plumbers Near Greer, SC
Are you unhappy with your kitchen plumbing style? Want to add a pot filler? Are you having problems with your Greer kitchen plumbing? The kitchen is the main hub of your home and when it has issues it can stop most of your household activities. You want it to be attractive, calm and inviting. The pros at Superior Plumbing Services will make your kitchen both more modern and efficient with our kitchen plumbing services. From Spartanburg, SC to Greenville, SC - and beyond!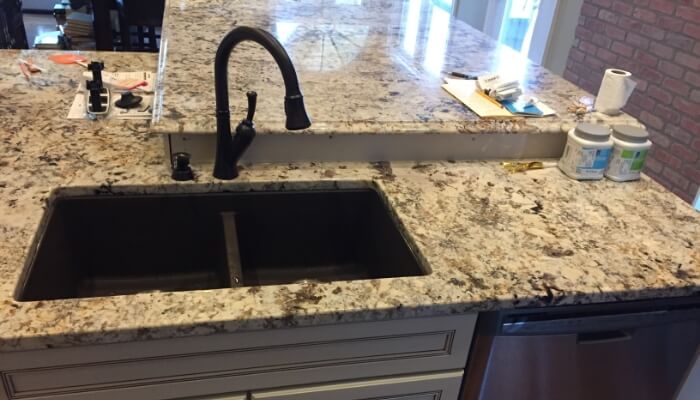 Improve Your Space
Maybe you want to spruce up an old style with new fixtures. Perhaps you have seen something you would like to add to make your cooking experience easier and more fun. If you want to completely remodel your kitchen and move fixtures around, you need a plumber you can trust to give you the most bling for your buck.
New Faucets

New Basins

New Dishwasher Hookups & more
Improve Your Function
On the other hand…maybe you are happy with your kitchen and are just having an issue with it working properly. Drain clogs, unusual odors, dishwasher backups and leaks, refrigerator water supplies - there are many things that can go wrong in the kitchen. We can take care of all your kitchen issues fast, including:
Clog Removal

Faucet Leaks

Garbage Disposals

And More!
Superior Solutions For All of Your Needs
Superior Plumbing Services is the company you want to take care of your kitchen plumbing. We offer ideas on how to make your kitchen the talk of the town. We can remove, change location or add any type of plumbing and fixtures you want. We also offer resolutions to fix any problem your kitchen can dish out.
Have a kitchen question in Greenville, Greer or the adjacent areas, then call Superior Plumbing Services today at 864-438-0599 . We will make sure your kitchen's goose isn't cooked!