Water Filtration in Greer, SC and Surrounding Areas
Is your water quality questionable? Does it have a strange smell or discoloration? Are you concerned about mineral deposits and chlorination affecting your family? You may want to invest in a whole house filtration system for your Greer, SC, area home. Superior Plumbing Services can help you determine which system would work best for your house. We also provide installation and maintenance services for all water systems.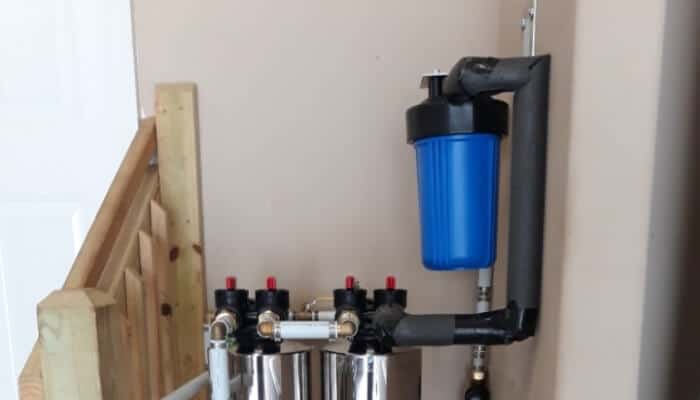 Benefits of Whole House Filtration
Whole house filtration can make your home's water safe as well as tasty. Investing in a filtration system definitely benefits your family's health. There are many different types of filtration systems on the market so knowing which one is right for you can be overwhelming.
First, consider how much of a water filter system you really need. A whole house water filter system will filter the water as it enters your home; even your showers will be filtered. These systems are low maintenance and only require a new filter every so often.
If all you really need is clean drinking water, you might consider just installing a kitchen water dispenser or a reverse osmosis system. Reverse osmosis systems use a filter that removes up to 99% of all forms of contamination. No matter your chosen system, you will drink more water and stay healthier.
Water Softener Systems
If you live in an area with hard water, you might want to invest in a water softener system. The softened water is easier on your appliances and will help them last longer. Your new system might require water softener salts and filters. Maintaining your systems is important so make sure you follow the manufacturer's instructions and change your filters when needed. Superior Plumbing Services provides installation and maintenance services for a number of high-quality water softeners. Connect with us for a free estimate today! 
Let Superior Plumbing Services Keep Your Family Healthy and Happy
Superior Plumbing technicians will walk you through the decision-making process to ensure you get as little or as much of a system for your specific needs. Our personalized service is what sets us apart from other plumbing companies. We will install your system in a timely and clean manner to cause as little disruption to your lifestyle as possible. You want the best for your family, and we want the best for you. Contact Superior Plumbing Services and make the healthy choice for your family and your wallet. Proudly serving the Upstate of SC. Call us today at 864-438-0599 .