Precisely Pinpoint Water Leaks In Greer, SC
Electronic leak detection is a popular means for the expert technicians at Superior Plumbing Services to isolate leaks in walls, slabs, foundations and on the exterior water line. By using this form of leak detection, we can reduce the amount of damage that may be necessary to provide an accurate diagnosis. Water leaks can happen anywhere in the home or along the main line and due to the nature of water, can be difficult to locate at the source. Trust our services to first locate, then fix, the leak fast.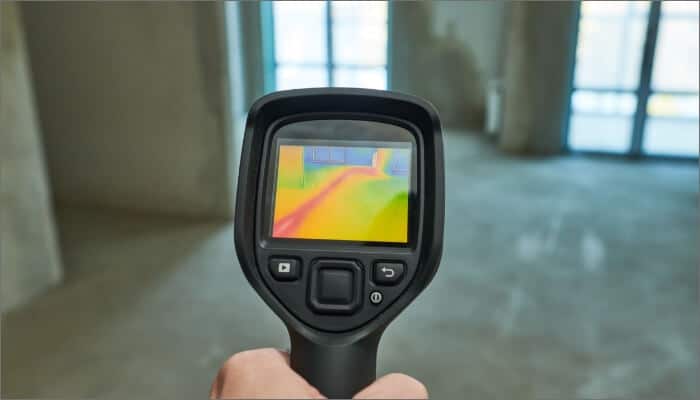 Benefits of Electronic Leak Detection
More accurate method of detection.

Less damage to your home or yard.

Repair bills reduced.

Multiple leak awareness.
Multiple leak awareness? Yes, in many cases there are multiple leaks in some water lines. This could be caused by nails or screws placed in walls for pictures and from remodels. Failures in old plumbing joints are not as common but do occur. Leaks around foundations and in yards can be caused from anything from settling and shifting to heavy equipment or vehicles driving over the main line. Even tree roots can be bothersome culprits.
The Process
Electronic leak detection uses electric currents and intensified audio to accurately locate the source of leaking water pipes. Our technicians are trained in the techniques of deciphering soundwaves and textures to discover a leak's source. Specially designed equipment and probes are used in this process making it extremely efficient, especially if it is possibly a multiple leak situation.
Why Choose Superior
We have proven to be elite in our field and our commitment to our customers is second to none. Our many positive reviews and repeat customers are a testament to the faith that you can take in Superior Plumbing Services. Check out some of our reviews in Greenville and Greer. They'll show you can trust us to provide you with 5 Star Service in all facets of our work.
If you are concerned about mysterious water problems and want the best service, call Superior Plumbing Services today. Contact us at 864-438-0599 or online. We want to provide you with a Superior experience.