Expert Plumbing Company and Services In Greer, SC
Top Local Plumbers Serving The Greer, SC Area
Rated 5.0 out of 87 reviews
Request Service
From Spartanburg to Greenville to Greer - We are Here!
Full Residential & Commercial Plumbing Services You Can Count On
When you partner with Superior Plumbing Services, you are working with an experienced team that provides full services you can trust. Our licensed and insured company employs only the best when it comes to knowledgeable and enthusiastic team members.
Se Habla Español
Estamos felices de ayudar a nuestros clientes que hablan español en Greenville, SC. Llame hoy y pregunte con un miembro de nuestra empresa que habla español.
864-438-0599
Home Of The Lifetime Warranty On Workmanship
No Worries
Lifetime Warranty
We are proud to offer a lifetime warranty on our work, which means that our labor is covered for the life of the system. We get it right the first time.
Decades Of Experience
With over 40 years of combined experience under our belt, you can trust in our knowledge and skills from the smallest leak to the largest repiping project.
Family-Owned and Operated
Our local family-owned business is proud to serve the Greenville, SC, community with top-quality plumbing services, from our family to yours.
Licensed and Insured
Our company and highly trained employees are fully licensed and insured for our protection and yours. Safety is our top priority, always.
Financing Available
Don't sacrifice quality service for the cheapest option. With reasonable prices and financing options from reputable organizations, you can have the best of both from us.
Committed to Excellence
On each and every plumbing project we work on, from start to finish, we are dedicated to our client's satisfaction and a job well done, bringing you the best in quality.
Leak Detection
Sump Pumps
Water Filtration
Locate Hard-To-Find Leaks In Your Home With Our Help
If you have noticed your water bill going up for no reason you may have a water leak in your home or on your property. Water leaks cost you money on your bill and can cause a whole lot of property damage if left untreated. With years of experience and the right tools and techniques, finding water leaks is our specialty. We also repair leaks quickly and efficiently so you don't have to worry about them again.
Water Leak Detection
Avoid A Flooded Basement With Our Full Sump Pump Services
We all know South Carolina weather can be unpredictable at best. You never know when we'll get a large rainfall that will flood a basement or crawlspace in a matter of minutes. Protect your home from severe weather with a sump pump installation from Superior Plumbing Services. Our full sump pump services will keep your lowest lying levels nice and dry despite the rainy weather.
Sump Pump Services
How Clean Is Your Home's Water?
When it comes to your home's water, you can't be too careful. Minerals, chemicals and pollutants can be present in your water that can cause health and safety concerns. For full water filtration products, including water softeners, Superior Plumbing Services can help. We offer a number of high-quality filtration solutions and installations to keep your home's water clean and pure.
Water Filtration Services
South Carolina's Superior Plumbers
Top-Notch Work, Each and Every Time
Superior Plumbing Services is a full-service plumbing company that assists residents living in and around Greer, SC, with impeccable service. We are your one-stop shop for anything home or business plumbing-related. Our plumbers are qualified, skilled and experienced to solve all your plumbing problems. As a local family-owned and operated business, we care about our customers just as we care about our community. You can count on us.
About Us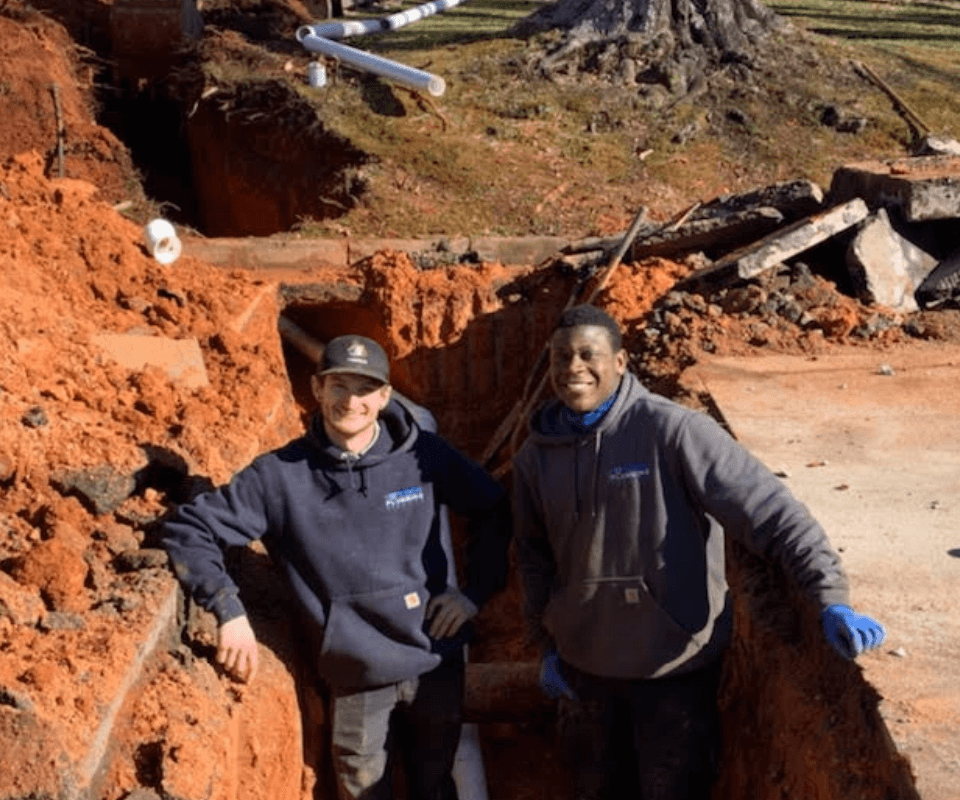 See What Your Neighbors Say - Greer, SC and Beyond!
Our Customers Make The Difference