Expert Water Heater Service & Replacement From Greer to Greenville, SC
Most people don't think about their water heater until something goes wrong with it. That's why, at Superior Plumbing, we're always thinking about water heater service & water heater replacement in and around the Greer, SC area!
The average lifespan of a water heater is 8-10 years. Yes, some people say that they have had their water heater for 15 or 18 years, but those are the exceptions - not the rule. If you're experiencing any of the following, it might be time to think about getting a new system:
any leaking around the water heating unit.
hot water runs out quickly.
inconsistent water temperature.
discolored water from faucets.
a burning smell
a complete system failure.
Superior Plumbing Services specialize in all types of water heater installs and replacements. Call us at 864-438-0599 today for all of your water heater concerns!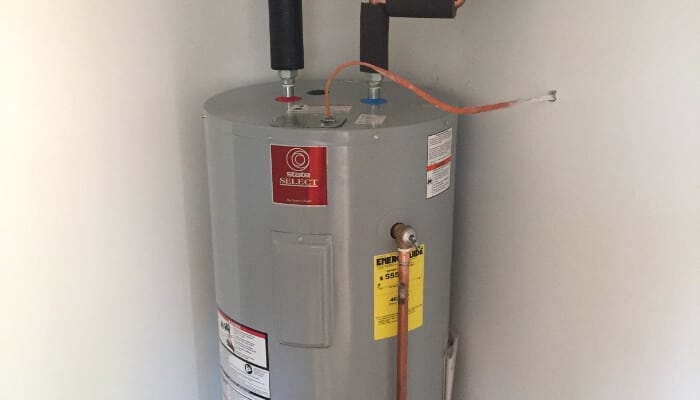 Types Of Water Heaters For My Carolina Home
There are two main types of units to provide hot water to your home: Storage tank water heaters and tankless water heater systems. Fortunately, the pros at Superior Plumbing Services know the advantages and disadvantages of each kind. We've left plenty of information below, but you can also call 864-438-0599 today for a free consultation!
Storage Tank Water Heaters
Standard tank water heaters have an insulated tank where water is heated and stored until it is needed. They are available in electric, liquid propane, and natural gas models as well as multiple storage sizes. Most homes are built with these models already installed.
Our trained technicians can easily replace old units that fail to heat or store your water properly. We can also repair any make or model of water heater you have, just give us a call!
Tankless units heat water directly without the use of a storage tank, ultimately avoiding the standby heat losses associated with storage water heaters. In an electric tankless water heater, an electric element heats the water. Because they heat the water in your pipes, they are sometimes referred to as inline water heaters.
Although not the standard, these models are becoming increasingly popular because they never run out of hot water.
Learn more about tankless hot water heaters and our tankless services!
Superior Plumbing Specialty
At Superior Plumbing Services we specialize in water heater maintenance, repair, and installation. We offer electric and natural gas water heaters, as well as tankless technology that ensures you have as much hot water as you want, whenever you want it. Our professional staff will educate and guide you through the process and help you find the right solution for you.
If you live in and around Greer, SC, then contact us for your water heater needs. Don't get the cold shoulder from your water heater, call Superior Plumbing Services today at 864-438-0599 - we will help you stay comfortable with hot water!