Professional Camera Inspections in the Greater Greer, SC, Area
Are you having sewer and septic problems and can't figure out why? We have a solution for that. At Superior Plumbing Services, we employ camera inspections as a useful tool for finding out what truly lurks in the deepest recesses of your drains and sewer lines. We can help you find out what lies beneath in an efficient way to solve your problem quickly!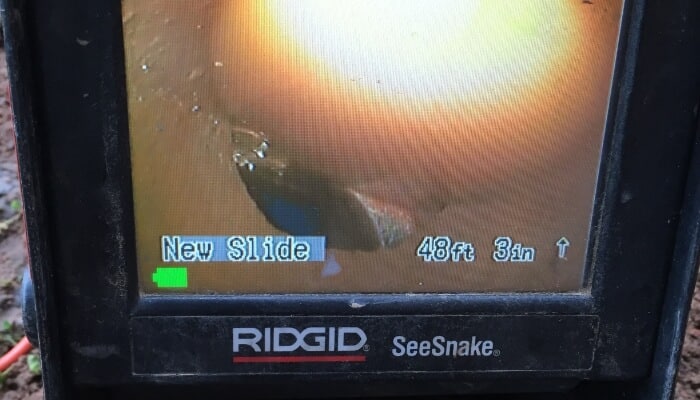 Reasons for Camera Inspections
If your drains are moving slowly or you are experiencing backups in your lines, you need to know why. These can be from clogs in your sewer lines or an encroaching tree's root system. Should you live in an older home or have had repairs in the past, you may not know from what material your sewer lines are made. Camera inspections can give you the answers you seek. No matter if your home has septic or sewer, camera inspections can be a valuable tool.
Our Process
Superior Plumbing Services can use an exterior cleanout or even pull up a toilet to send a camera down the line in search of the cause of your plumbing woes. We use a televised system to see in live time what is causing your sewer problems. There is even a locator system that we can use in conjunction with the camera to know the exact location of the problem. Depending on the type of clog, we can then use our hydro-jet to clear the clog or dig and repair the affected area causing minimal damage to your yard or home. The most important job of a sewer camera inspection is to save you from costly and unnecessary repairs.
Choose the Superior Way
Superior Plumbing Services will provide you with the accurate solution you need at the budget-friendly price that you want. Call today and get your home or business protected the Superior way. We are local, trusted and professional - connect with us now at 864-438-0599 .
What are the benefits of sewer line camera inspections?
There are many advantages to using sewer line camera inspections to identify and fix plumbing problems. They enable plumbers to perform a visual inspection of the inside of pipes, correctly locating blockages, root invasions, cracks, and other issues. This focused strategy avoids the need for pointless excavations and saves time. It aids in creating efficient repair plans and guarantees the proper remedies are used. Additionally, camera inspections offer visual proof that supports insurance claims or property evaluations. In the end, these examinations encourage exact and economical repairs, resulting in less interruption, quicker fixes, and enhanced long-term plumbing system health.
Can a sewer line camera detect broken and cracked pipes?
Yes, a sewer line camera is an effective tool for detecting broken and cracked pipes. The camera is designed to navigate through the pipes, capturing high-resolution video footage of the interior. It can clearly visualize issues like cracks, fractures, and breaks in the pipe walls. This real-time visual inspection allows plumbers to accurately assess the extent of the damage and plan appropriate repair strategies. Detecting such issues early through camera inspections helps prevent further damage and costly repairs down the line.