Water Damage Remediation and Restoration Near Greer, SC, and Surrounding Areas
When a sewer line bursts, a washing machine overflows, or a sump pump breaks, it can quickly turn into a massive headache. At the first sign of a water emergency, shut off the main water supply valve and turn off the electricity to flooded rooms if it's safe to do so. Once you and your family are in a safe location, call Superior Plumbing Services for emergency water damage remediation and restoration in Greer, SC, and the surrounding areas.
Our team will arrive quickly with professional equipment to remove standing water, and dry surfaces and repair damaged areas. We know that water damage is stressful. That's why we're here to restore your home to safety and comfort.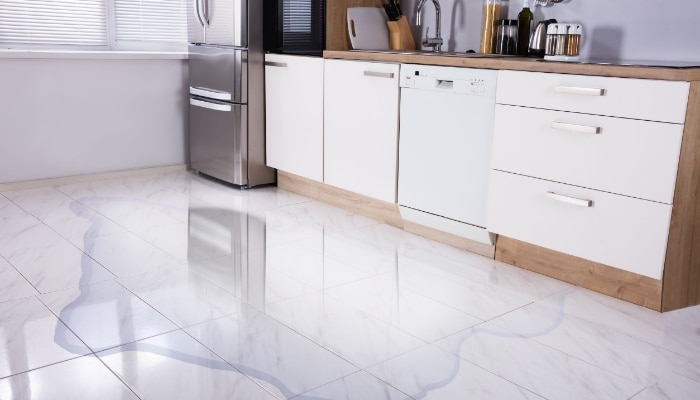 Types of Water Damage
Water cleanup strategies for your home depend on what caused the damage and how contaminated the water is. There are three categories of water damage based on these factors.
Category 1 (Clean Water): This class of water damage is the least harmful and is usually caused by broken pipes, water lines, appliances, and overflowing sinks and bathtubs. Clean water won't cause illnesses but still poses a threat to your home.
Category 2 (Gray Water): This class of water damage may be contaminated depending on the source. Gray water damage can be caused by broken toilets, washing machines, and sump pumps.
Category 3 (Black Water): This class of water damage is the most dangerous, containing bacteria and organisms that make people sick. Black water damage is usually caused by sewage problems, flood waters, and river and groundwater.
Superior Plumbing Services has the experience and equipment to handle all three categories of water damage. Our expert team will determine the cause to find the right strategy for combatting contamination. We will also make any necessary repairs to the source of the issue to prevent future water damage.
Water Removal and Remediation for Your Greer, SC Area Home
Water remediation, sometimes called "water mitigation" or "water removal" is an emergency response and the first step in handling water damage. This process removes existing water from your home to prevent further damage and prepare for repairs and restoration.
Professional water restoration is vital to protecting your property and getting your belongings out of harm's way. Water removal and restoration should always be handled by a trained and certified team to prevent mold, mildew, and structural damage. The Superior Plumbing Services team uses specialized equipment to remove water safely and effectively.
How is water remediation done?
An initial assessment is done to determine the extent of the damage.
Standing water is extracted using industrial-grade pumps and wet/dry vacuums.
Affected areas are dried with floor drying systems, air movers, and heavy-duty fans.
The site is cleaned up to remove debris and affected surfaces are disinfected.
It's important to protect structural areas as soon as possible. Standing water can quickly crumble drywall and buckle floors. Professional plumbers use special drying techniques known as "structural drying" to mitigate damage.
Water Restoration Near Greer, SC
Water restoration is the next step in getting your home on the road to recovery. Once the water is removed and surfaces are dried, damaged areas can be removed and replaced.
How is water restoration done? 
Damage is assessed after water is removed to determine what is salvageable.
Any compromised materials like drywall and carpets are removed.
Mold and mildew are removed with specialized equipment and these areas are cleaned.
New drywall, carpets, and damaged materials are replaced.
Water restoration should always be handled by a professional to inspect every surface, corner, nook, and cranny of the affected areas. Our team takes every precaution to locate and remove biohazards that pose immediate and long-term threats.
Protect Your Home From Water Damage With Superior Plumbing Services
Superior Plumbing Services is dedicated to your comfort and safety. That's why we focus on returning your home to the way it was before the water damage. We provide comprehensive inspections and repairs to ensure your home is free of bacterial hot spots and safe for your family.
When water damage threatens your home, our team has you covered from start to finish. Contact our team online or call us directly at 864-438-0599 for fast service!